sketchbook number one
SO I've decided to make this blog into a sketchjournal as i've kinda always wanted to keep one and i haven't done very well at syncing this with my lj! So i've scanned in the best pages of my first sketchbook since i started my illustration degree. I've got another on going observational one third filled with stuff from my trip to vienna an then more from just around london and my general doodling *crap in my head* sketchbook. Both of those i'll get up what i have in them soon! This one is a culmination of projects from univerisity, research for projects then continued on other paper and personal work.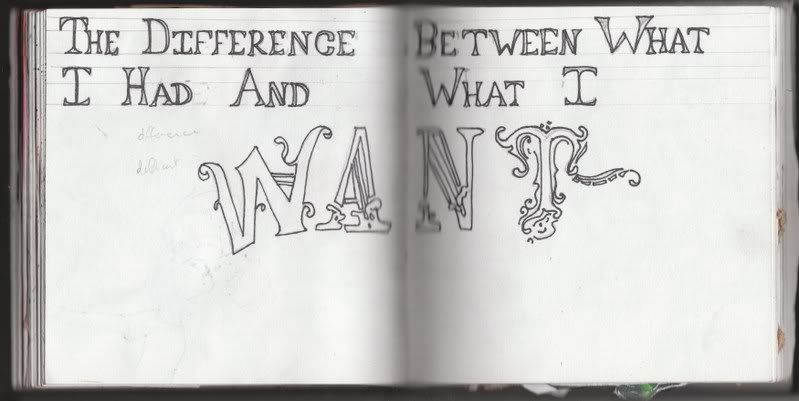 The type on "want" is taken from a shop in Kingly Court off of Karnaby St called "Fur Coat No Knickers" it's this amazing little vintage type shop. This is a piece of personal work fused with the street project.
This was for the street project but based on people. I knew from the start i wanted to draw this guy who works for Red Mutha and this other brand I totally forget the name of now. He allowed me to take a few pictures as he preferred that i didn't draw him and so these are quick sketches to get an idea of the layout of the final piece i needed to produce. I love how smiley he looks!
On foundation i lived in south london and worked in camden. I had a project called "skin" an i knew he had this massive septum piercing so i went around camden asking people for pictures of their piercings and he asked if i needed tatoos as well. I said yeah why not! an he then took his top off to reveal the periodic table tatooed on his chest!
these were drawn during a long lecture an then worked on and inked while watching Obama become president haha!
i then saw this picture in a SuperSuper magazine of these wierd people with pipes and wires.
this is a drawing of the supersuper shoot lotsa JD Castelbac or however you spell it going on here.
the other two i did with the wires and messeges.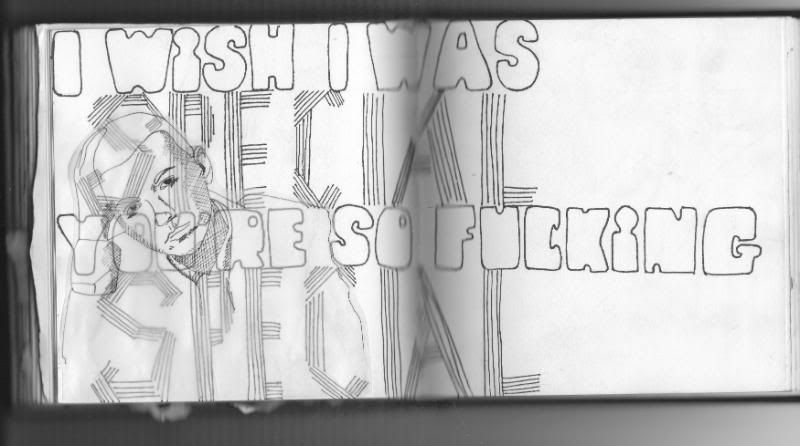 bit of radiohead, bit of tracing paper, i dunno twas an experiment.