Once I tried it on, well... She shrugged. The dress claimed me." ― Isabel Wolff, A Vintage Affair
This is actually an outfit post from a while ago I just put off posting for some reason. I can actually tell how old it is because I'm wearing tights in it and now despite it being the rainy season it is far too hot for tights. (Which I am actually happy about, but despite warnings of a typhoon I'm yet to experience a real Japanese storm side note: I love stormy weather).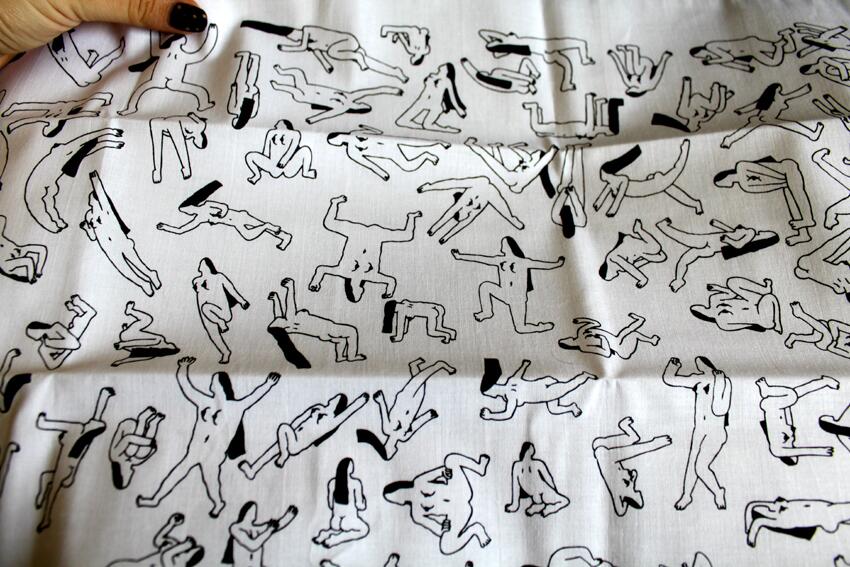 This bandanna is made by illustrator (who is also currently studying at my friend Memz's university in Kyoto) Nishi Yudai. I got it from the fantastic Aqvii otherwise known as I Heart Tokyo. Their location in Harajuku features work from Japanese illustrators and designers but theire location in Daikanyama also sells work from international designers. The wonderful Yo who runs the Harajuku store has invited me to bring in some zines to see if they would like to stock them, now I just need to get off my bum and make the things!
Army jacket- Vintage (stolen from my boyfriend in turn stolen from his brother)
dress- Vintage via Spinns
tights - Henry Holland
creepers - Underground
bandana - Nishi Yudai via Aquvii
daisy earrings - Paris Kids
necklace - belonged to my grandmother
sunglasses - American Apparel
This dress is perfect. I've wanted the perfect 90s stretchy comfy, throw it on, no ironing required dress for a long time but they were always too short, too tight or too expensive. So when I saw it hanging on the sale rail on my a millionth trip to the vintage and high street amazing mess of a shop that is Spinns I was over the moon!
Hopefully I'll find some more gems on my trip to Kyoto tomorrow! I'm going down to visit my friend Memz who makes the most wonderful installations so you should definitely go check out her blog.
Wish me luck not getting lost on my way there, this is my first time going so far by myself!